LINEA 75
Paint-brushes made with a special mixture of synthetic fibers, Roller in polyamid tissue extra durable
RADIATOR PAINTBRUSHES
Angle-brushes made of pure fair or black or grey bristles, mixture of synthetic filaments and natural bristles, for professional and semi-professional use.
DECORATOR'S WALL BRUSH
Wall paintbrushes made with natural and synthetic fibers. Used with water-based paints, quartz paint, silossanic and silicat paint . For professional use.
CERVUS Catalogue
Nicest products to be found in our catalogue.
Kristall - Linea 75 - Flat Paintbrushes - Radiator Paintbrushes - Paint Brushes for water-based Varnish - Oval Paintbrushes - Round Paintbrushes - Decorator's Block Brush - Decorator's Wall Brush - Cleaning and Wallpapering brush - Artist's Paintbrushes - Diy Artist Paintbrushes - Professional Paintrollers - Refill Professional Paintrollers - Diy Paintrollers - Special Paintrollers - Mini Rollers - Accessories for Paintroller - Decorative tools
View
Last News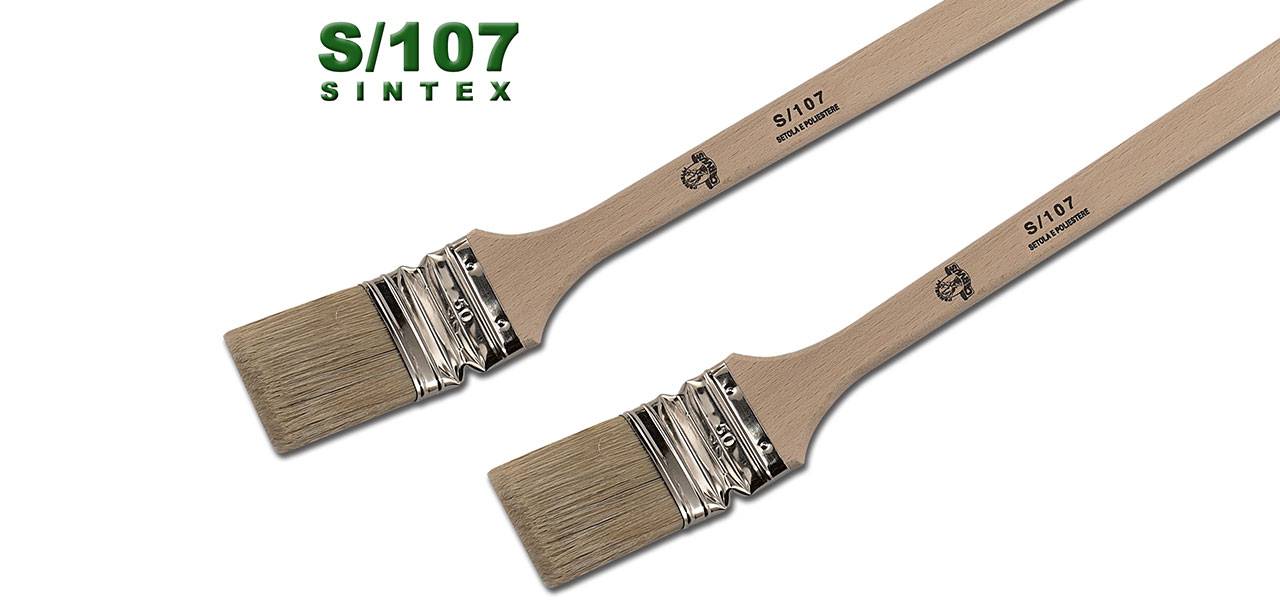 ANGLE-BRUSH S/107 SINTEX COMBINES THE BEST OF TRADITION AND INNOVATION. A FINE HARDWOOD HANDLE IS PA...
Read more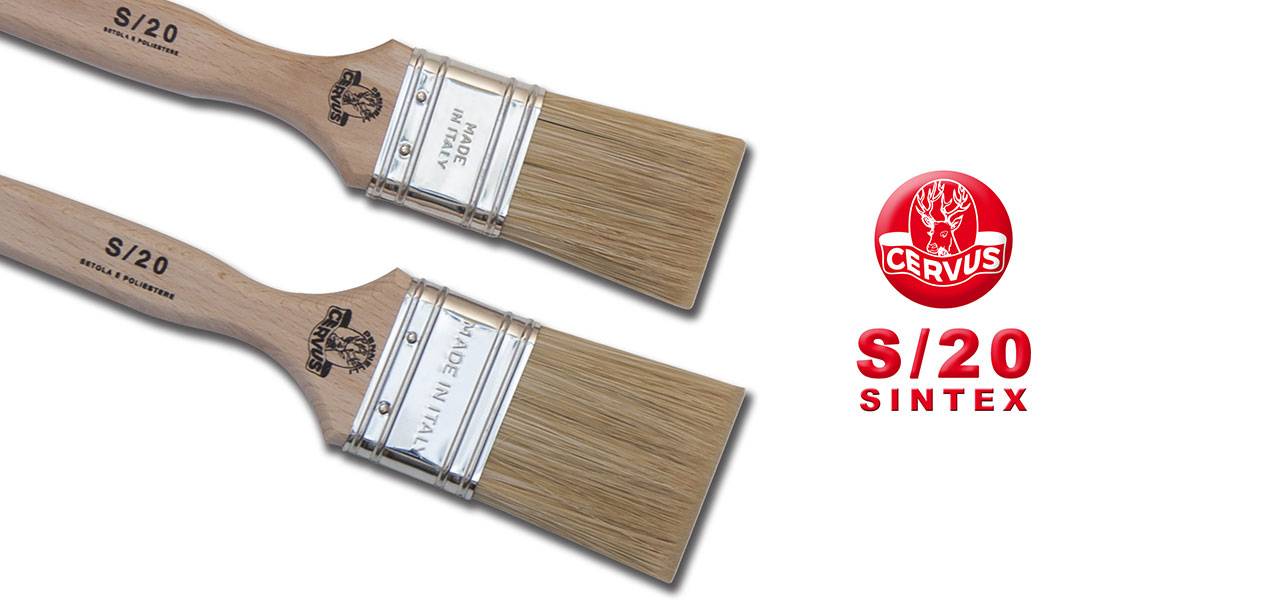 S/20 SINTEX MADE WITH A SPECIAL MIXTURE OF POLYESTER FILAMENTS TO IMPROVE PAINT HOLDING CAPABILITY A...
Read more
Do not hesitate to contact us for any request or information